This month's inspiration for our ad/art challenge over at Scrap 'N Chat is a series of pieces featured on the Metropolitan Museum of Art Store website. These leaded glass windows were created by Louis Comfort Tiffany around 1910.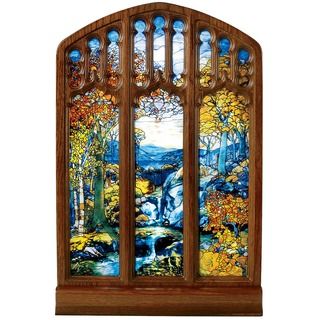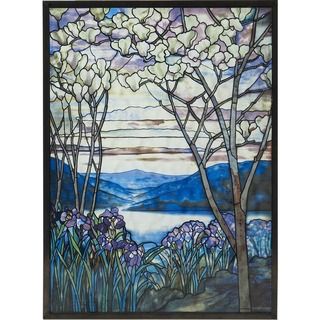 Your challenge is to use one of these pieces as your inspiration for a card, layout, any paper craft project.
I decided to use the first example in my sample. I cut my photo and mounted it to black paper to simulate the leading between the pieces of glass. This paper reminded me of Tiffany glass even though it has a Japanese flair. Can't wait to see what you do with this challenge. Head over to Scrap 'N Chat and join the fun.
Until next time...