You know it's hot outside when you take a photo of your layout and it's so washed out that you have to adjust the colors of the photo in PS!!!
Here's our inspiration piece for July:
It's by Lisa-Jane over at Inside My Head
And here's mine: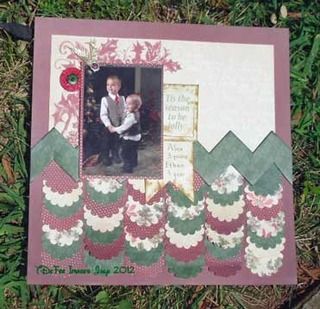 Let's see what you can do now. Head over to Scrap 'N Chat and show me.
Until next time...